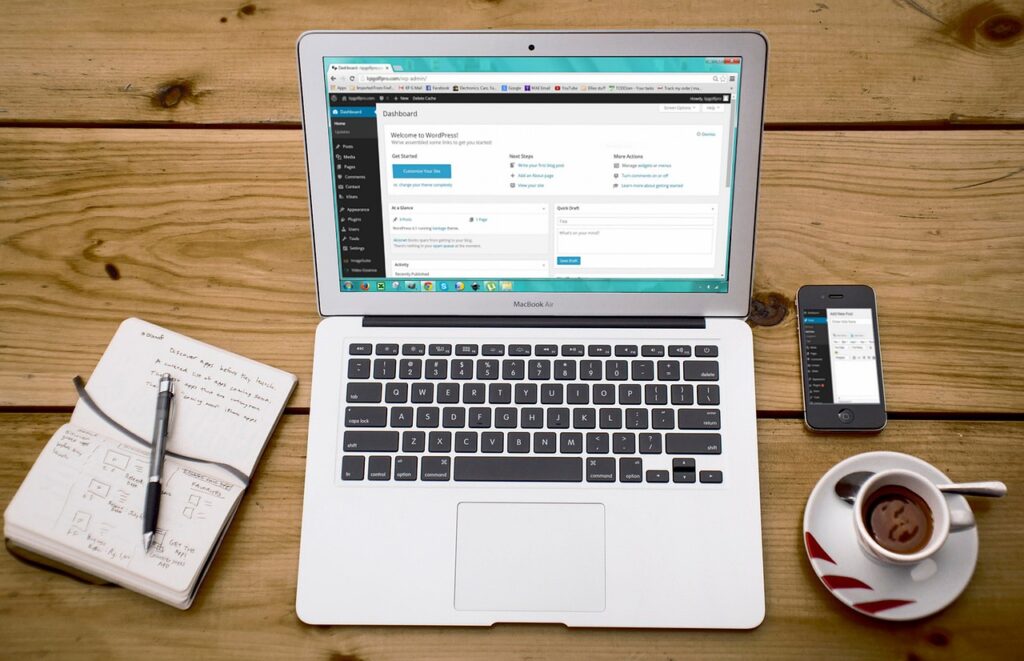 When you're running a business, there are lots of things that you'll need to invest money on. The improvement of your services or products, training for your employees, and marketing – are just a few things you'll need to consider. What's even more important in most cases is investing in your presence online.
Taking your business online with a website is one of the best ways to increase your leads. Luckily, WordPress is there to make the task easier for even the least tech-savvy businesses.
If you're not yet sold, here are a few benefits of WordPress development for your business.
Intuitive Themes For Businesses
The truth is that you can have a website built even if you don't know anything about web development. This is due to the fact that WordPress comes with a lot of amazing built-in themes and formats for all types of websites.
If you're looking to create a website that's made fully for business transactions, you'll only need to make a few clicks to have everything you need set up for you. Its intuitiveness is one of the strong suits of WordPress development so it's definitely worth checking out for your brand.
Plugins Galore
One of the common misconceptions when it comes to building a WordPress website without coding knowledge is that you can only create basic websites. That is not at all true. Thanks to the massive selection of plugins on the platform, you can add all sorts of functions to your page.
Let's talk about content for instance. Thanks to the Yoast SEO plugin, you can easily optimize your content for SEO which makes them rank better on Google.
Aside from that, you can also add payment transactions, better security, and more thanks to WordPress's selection of plugins that comes in free and paid versions.
Create Responsive Mobile-Friendly Websites
A majority of the people that want to visit your website are going to do so via their mobile devices. What you might not know is that people are really picky with the websites they choose. They want a smooth and seamless experience no matter what device they are using.
The great thing about WordPress is that it allows you to easily and quickly create a mobile version of your website. You don't need to worry about creating a separate mobile version anymore which makes you more than capable of reaching out to people regardless of which device they use.
Scalable For All Business Sizes And Budgets
Thanks to the tremendous scalability and versatility of the platform, WordPress can be used by nearly all business sizes and all budgets as well. This is what makes the platform manageable even by small business standards.
The platform can help support your business across all stages of your business. This isn't something that you can say for all web development platforms/
Open Source And Free
WordPress is open source and accessible by anyone with authorized access to your website. This is a big deal as this means those people have complete control over every inch of customizing the website.
Better is that WordPress is free. The free version is a good way to test the waters with regard to how well a website for your business will perform. While limited, the free version is still great to use. Once you've tested things out and you want to make the extra mile, switching to a premium WordPress account is very easy.
There's a reason why WordPress is one of the top web development platforms out there. Whether you're building a website for your business or just a blog for yourself, WordPress gives you access to all of the tools you need at ease.